I'm Jan Finnell, a NYC native, graduated from The High School of Art and Design and NYU's School of the Arts, majoring in Costume Design, and have been a costume designer for over 35 years, working in film, stage, opera, TV, print and commercials.
I have always been "crafty" and made accessories for show like hats, bags, eyeglasses, women's accessories and of course jewelry for my shows as well as for other designers. In the 1990s, I sold hats that I designed and made to Barney's and other retail outlets. It was exciting to discover Etsy in 2006, and I opened my shop, OvertheTop, assembling jewelry using the beads, buttons and small bits that I had been storing for decades from my travels and while buying for shows.
In 2012, after a break caring for my father, I decided to take time off from doing commercials to finally learn metalsmithing, something I'd never had time for in the past. I began taking classes at my local Jewish Community Center (JCC) and was able to use the skills I already had in design immediately as I learned various techniques. I discovered gemstones and now work in sterling silver, brass, copper and bronze.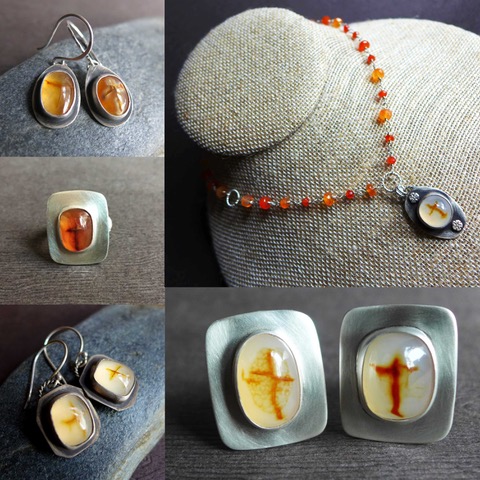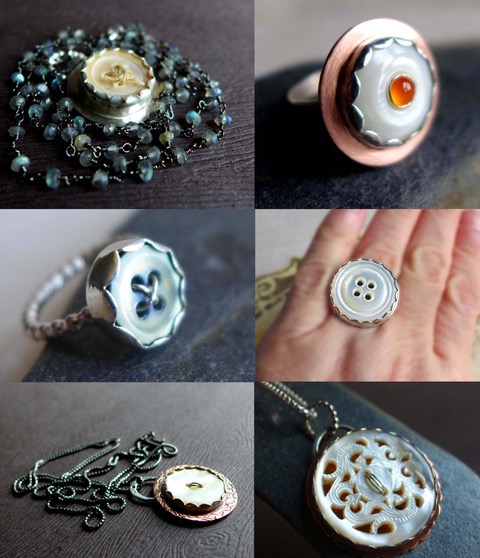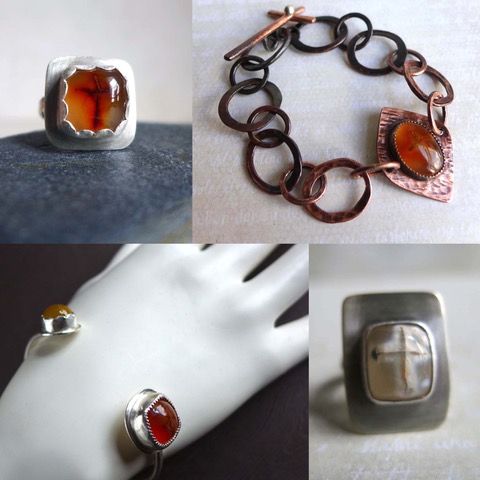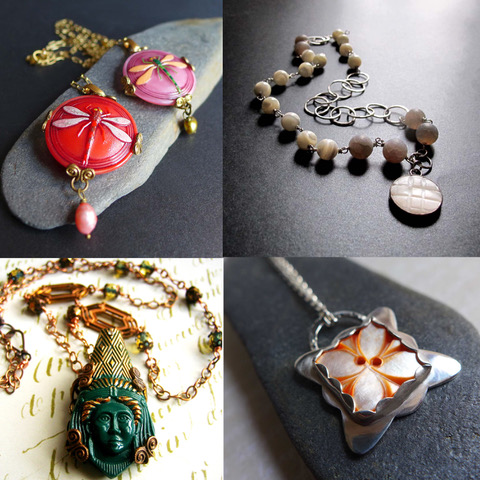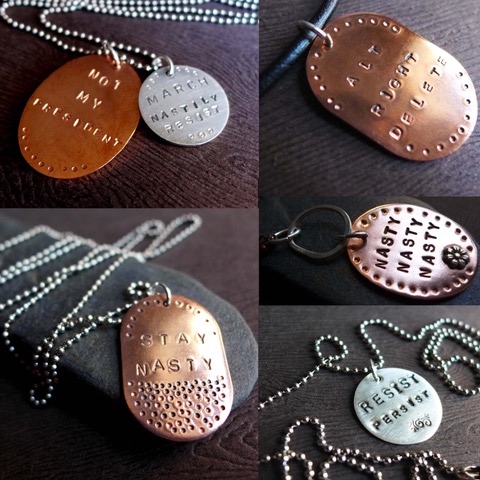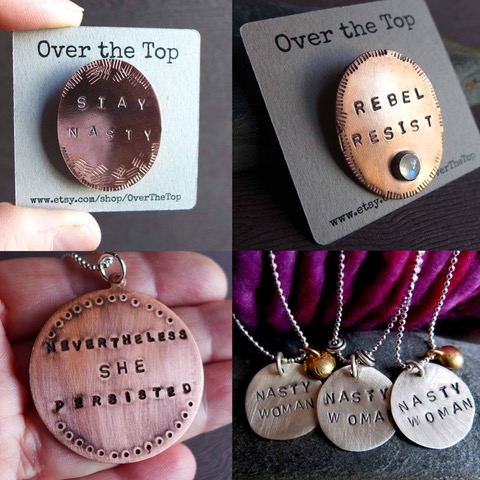 I still take classes and five years later, would like to use metal and stone for pieces that evoke jewelry through the ages, from jewelry of antiquity through the centuries, in addition to the stone. My shop currently focuses on modern and organic pieces. To see more and shop, visit the following:
Instagram: @jan_finnell
Shop on Etsy: OverTheTop
Maker Spotlight is part of a month long series during Maker/National Craft Month, where NY Handmade Collective artists and Etsy small business shop owners are featured. They share a bit about themselves and their craft, helping to create connection between them, the team, and our reader and customer base. We hope you enjoy learning about and seeing the people behind our multi-faceted handmade collective.