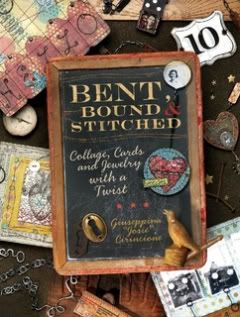 Looking for a great Summer read but not necessarily interested in chick-lit fluff? Why not learn a few new DIY techniques while laying out on the sand? Bent, Bound & Stitched by Giuseppina "Josie" Cirincione is a perfect fit to carry in your beach tote.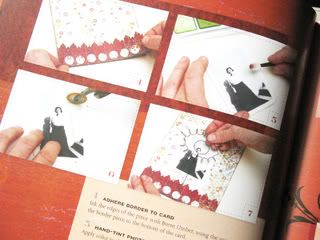 Josie is a mixed-media artist, stamp designer, and jewelry maker. In her latest book, she provides 40 different projects and variations creating your own stationery, jewelry, and collage art. This is not a book about scrapbooking! Josie brings ideas that bring new life to unique finds like pages from old anatomy books, colored wire, and vintage photographs.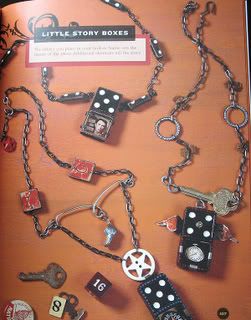 The beauty of this book is the techniques shown can be applied to a variety of projects (ie: adding texture to paper, silkscreening, wire wrapping) and with Josie's step by step instructions and how-to photos, you will find yourself knocking out new creations in no time!